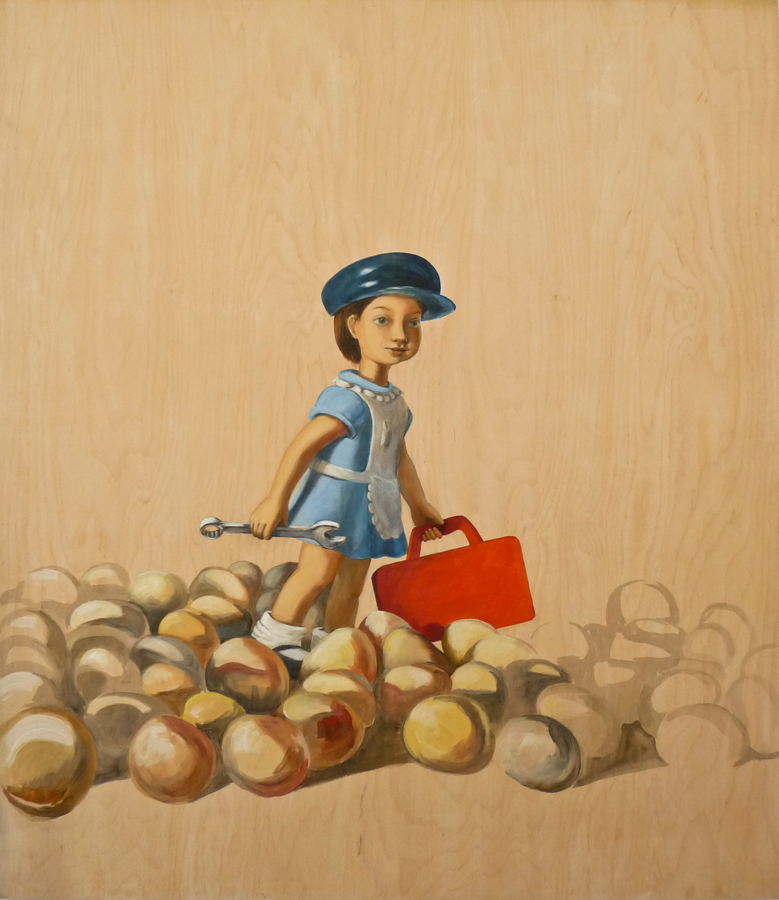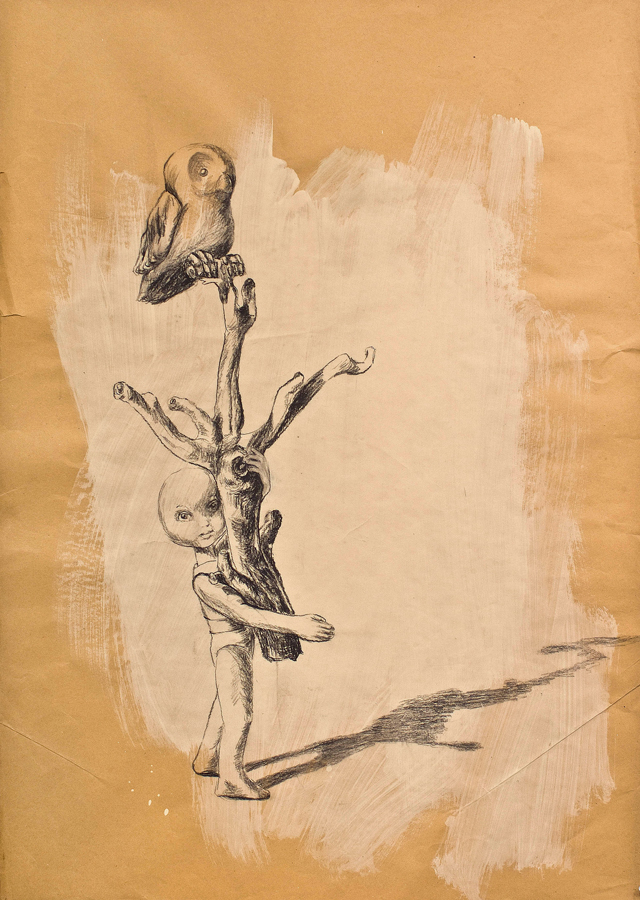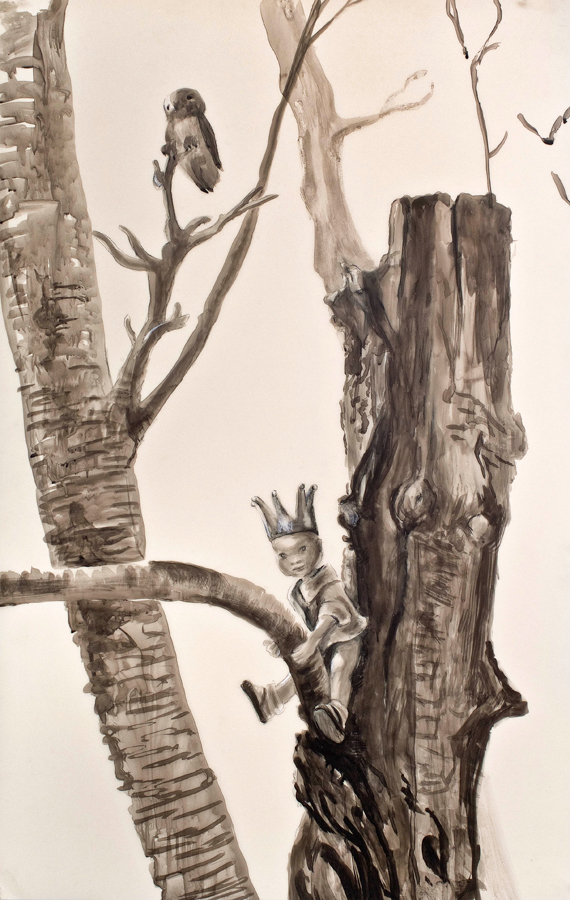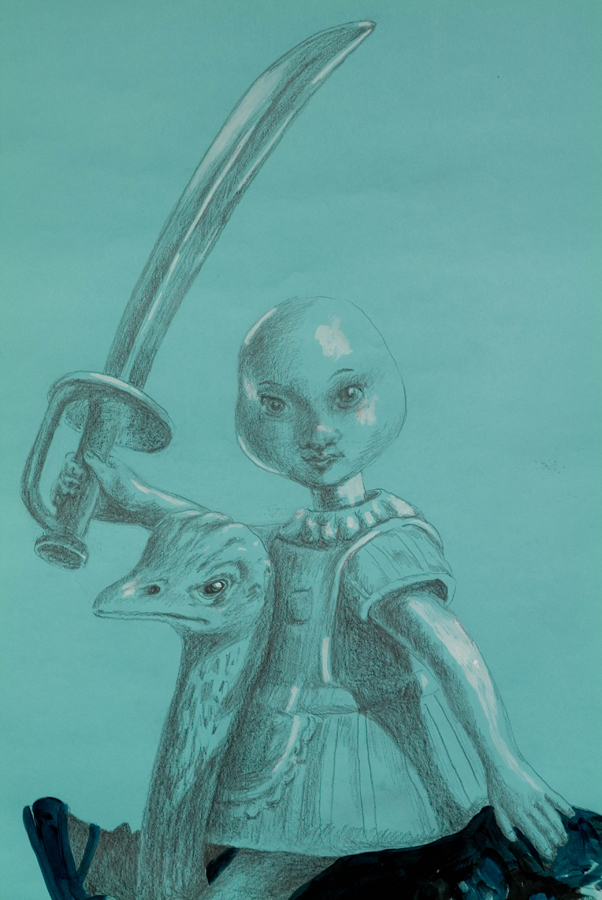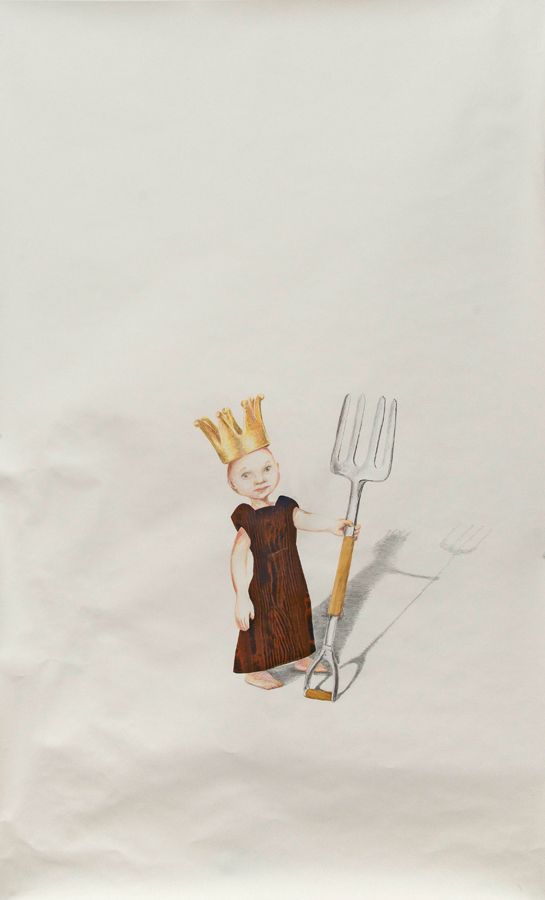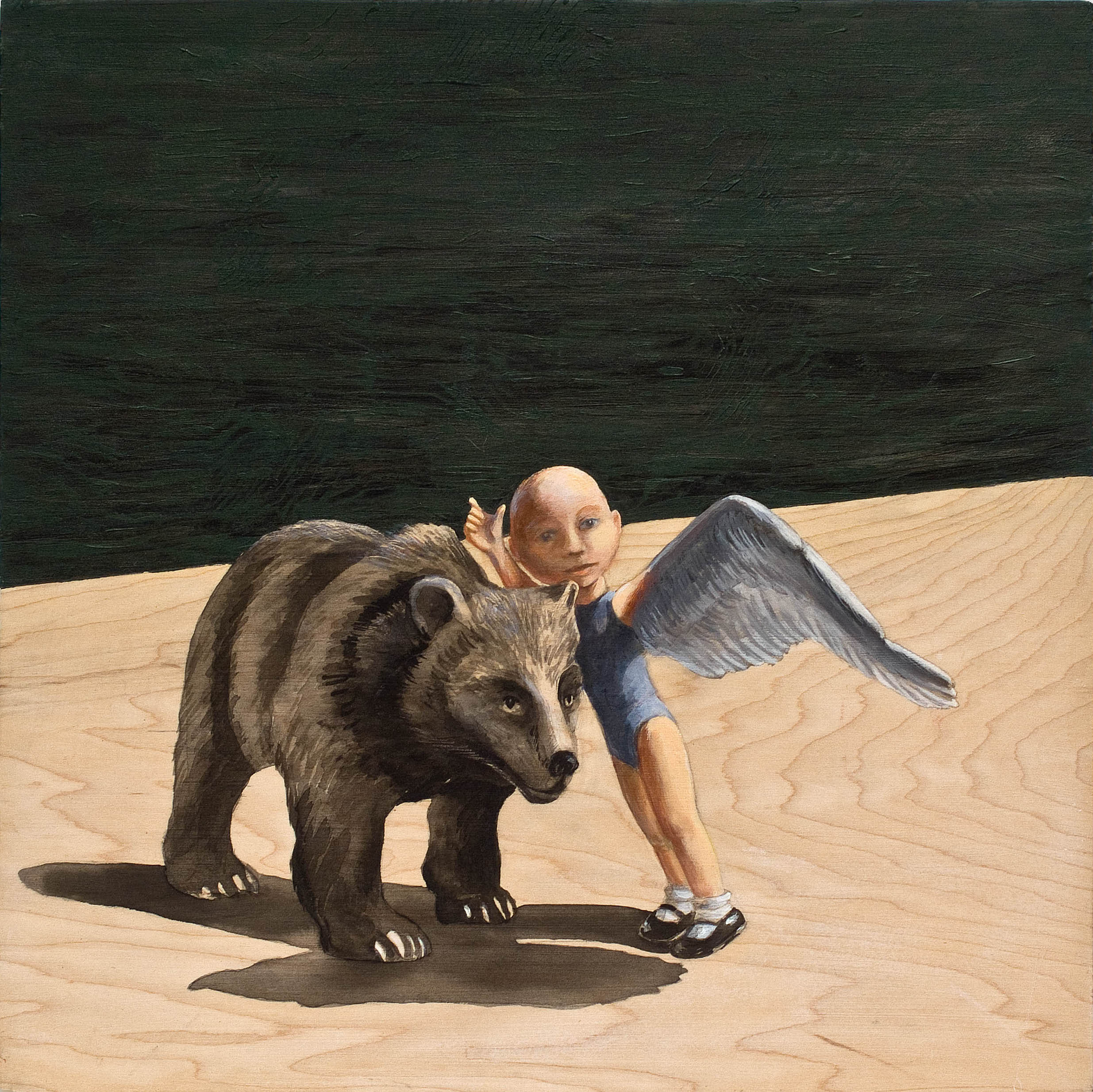 The wilderness of childhood is often idealized by adults. However, children can also be prone to cruelty, conceit, bravery and redemption. To this end I employ Flora and other invented child characters to extend familiar narratives, from folktales to hero's journeys, with a psychological twist.

Nature, the implied backdrop and the theatrical stage within which the characters act, is abstracted and simplified into an ambiguous field casting long shadows, a horizon line, or a gestural paint swath.
Flora is often found with fauna, weapons or tools to aid her in her adventures. The paper and wood surfaces are closely connected to nature. Drawing media include charcoal, graphite, India ink, watercolor and collage on paper.

Note: Artworks noted as "Collection of..." have been sold. All other artworks not designated are available for sale. If you are interested, please use the Contact page.